We do hardware. Interior, exterior, residential, and commercial. If it goes on a door, a window, or a wall, we do it. We have supplied hardware for all types of projects and have stock on hand. If we don't have it we can get most items quickly.
Hinges
Locks
Barn Door
Bi-folding
Bypass
Bath Sets and Hardware
House Numbers
Specialty and Commercial Hardware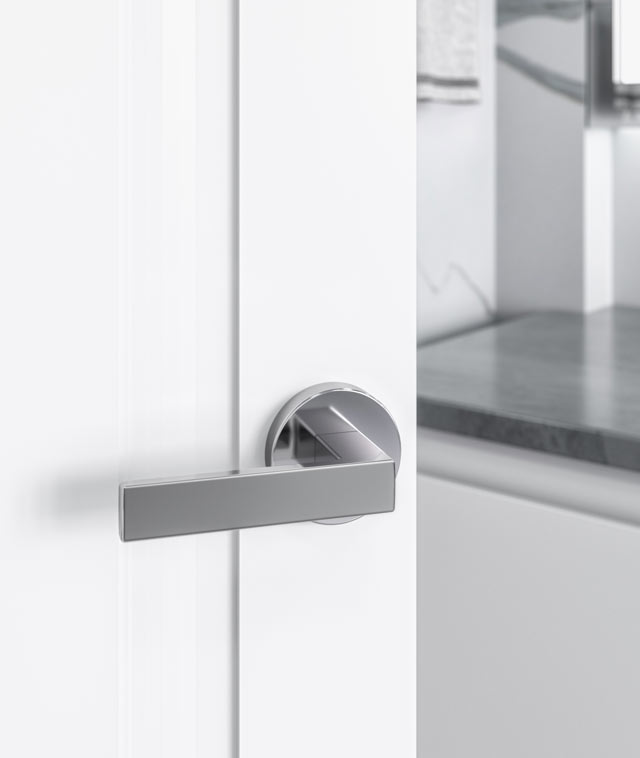 Inspired by traditional post-and-beam construction, the 1948 lever adds architectural appeal to The Premier Line with its striking good looks and premium refinements. With a newly designed collarless rose and square post, 1948 emphasizes clean lines. Its distinct shape, which features an ergonomic curve on the back of the lever, ensures it feels good in the hand. Round or square, 1948 pairs well with our Pro deadbolt for entry functions and coordinates with 1948 bath hardware for a fully integrated, cohesive design.
We have done hardware for entry level housing as well as multi-million dollar homes and commercial projects such as keyless access controls operated with a fob or a cell phone.
Recycling Efforts
We are working towards a goal of recycling 50% of components of used windows and doors from existing homes instead of going directly to landfills. We are also working towards recycling packaging materials from our shop, suppliers and job sites.
Please view some of our work and cool ideas from all over